Resources for Promoting Success at the Dentist
David Celiberti, PhD, BCBA-D and Maithri Sivaraman, MSc, BCBA
Association for Science in Autism Treatment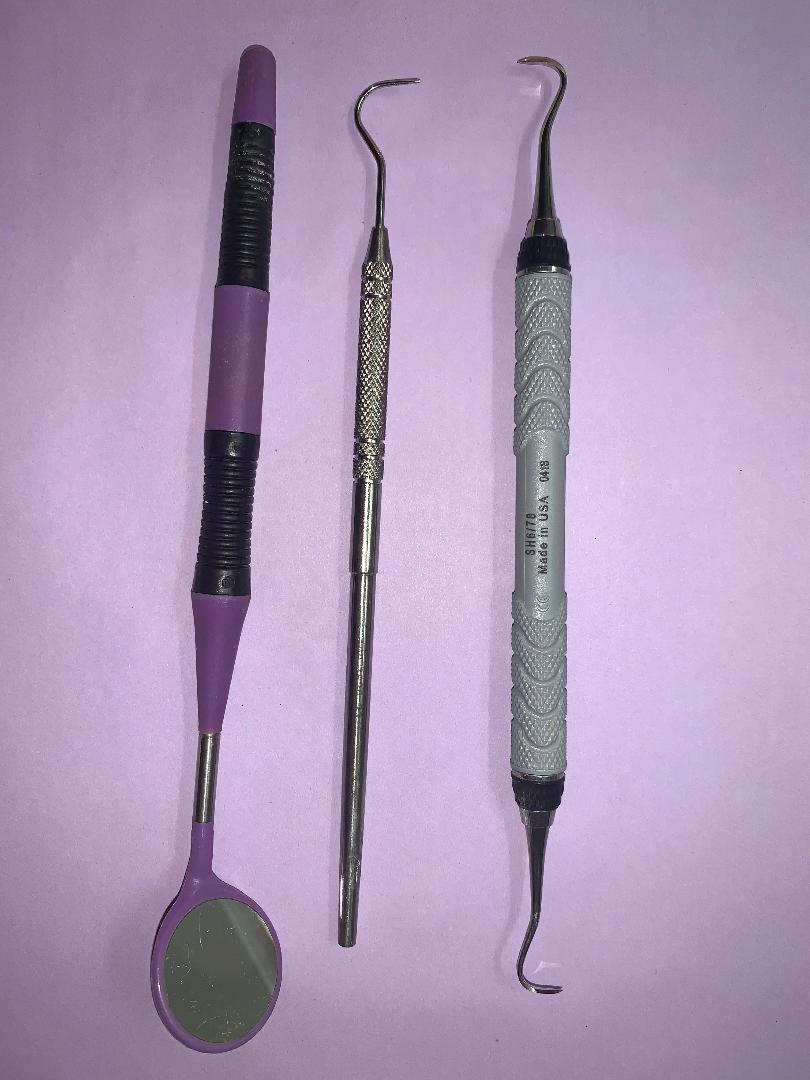 Resistance associated with dental visits is an all-too-common challenge for many individuals with (and without) autism spectrum disorder (ASD). This list of annotated resources has been created to serve as a helpful reference for families, clinicians, and educators alike. Included are online resources that highlight strategies and information to address the myriad of obstacles surrounding dental care. We hope that this information shared below will support your efforts, promote co-operation, and help improve dental outcomes. We will update this annotated list and share with our readers as new resources are made available.
Resources for Families:
Autism Dental Information Guide for Families and Caregivers. In an effort to create information guides for families of individuals with autism, service providers, and dental professionals, the Southwest Autism Research & Resource Center (SARRC) published this booklet in collaboration with dental experts and academicians. This well organized and consumer friendly booklet contains background information on the importance of good oral hygiene and care. It provides a comprehensive list of suggestions for scheduling the dental appointment, including a sample form for use when calling the dentist to set up the initial appointment. The sections related to preparing for the office visit and carrying out oral care in the home are particularly detailed and helpful. Finally, there is information about the use of fluoride and metal fillings (amalgam) to help parents become more informed about these products.
Taking Your Son/Daughter with an Autism Spectrum Disorder to the Dentist. This resource was prepared by the Indiana Resource Center for Autism. The article contains many helpful tips, such as bringing the child's toothbrush and toothpaste to the dental visit for familiarity and hav-ing the dental chair already in a reclined position for those children who may not like to be moved backward mechanically. A Tell/Show/Do strategy is described for promoting cooperation and participation during dental routines. This strategy first involves verbally describing the forthcoming step, second displaying the tool or instrument and allowing the child to see it, and finally carrying out the step. Appendices include a list of books, sample social story, and a visual schedule for visiting the dentist.
Making Going to the Dentist Easier for Kids with Autism. This helpful video blog by Dr. Mary Barbera describes several strategies you can consider to make dental visits and oral care easier. Dr. Barbera models some of these strategies in this 11-minute video.
Healthy Smiles for Autism: Oral Hygiene Tips for Children with Autism Spectrum Disorders. The publication is based on a collaboration of the National Museum of Dentistry, the Kennedy Krieger Institute's Center for Autism and Related Disorders, and the University of Maryland Dental School and showcases best practices related to oral health care for children with ASD. This booklet highlights the importance of parental modeling and recommends that parents invest time in choosing a toothbrush, toothpaste, and flossing materials that work best for the child. Guidelines for helping children brush and floss successfully are consistent with well-established behavior analytic principles and consumer friendly, as are the suggestions surrounding the accessing of dental care (e.g., finding a dental provider, getting ready for the initial visit). This booklet includes well-designed visual sequencing cards, social stories, and a picture dictionary.
Autism and Dental Care: A Guide for Their Oral Treatment. In this resource Drs. Greg Grillo and David Hudnall offer many helpful strategies in preparing for upcoming dental visits, as well as tips and techniques to promote the development of proper oral health habits. They discuss se-dation as well as the benefits of splitting examination components over multiple visits. This resource is available in Spanish (Autismo y el Cuidado Dental) and also refers to a blog in Spanish.
Resources for Dental Professionals:
Autism Dental Information Guide for Professionals. This guide has been created by SARRC for dental professionals. Besides information on relevant dental issues associated with ASD, and what to expect with a patient with ASD, the guide offers valuable input on specific items to include in a welcome package. An important strategy for an individual with ASD to have a successful visit to a dental clinic is the preparedness of the professional and the patient for the experience. The guide offers suggestions such as sending pictures of the dental team and the office prior to the visit, and providing pamphlets (when appropriate) and parent questionnaires to learn about existing behavioral challenges and sensory preferences towards preparedness.
Autism Speaks Dental Toolkit. The dental toolkit by Autism Speaks is aimed at both parents, as well as professionals. Specifically, the 10-minute video has advice from dental experts with experience treating patients with ASD and highlights the importance of rapport-building for a successful experience. The toolkit also offers a visual schedule that dental professionals can adapt to help their patients better anticipate and tolerate the different steps and activities that will occur during their visit to the clinic. Autism Speaks also offers a detailed task analysis for toothbrushing. As is the case with every task analysis, this should be individually tailored to target the child's skills and deficits.
University of Washington's Fact sheet for professionals. A fact sheet put together by the Washington State Department of Health, and University of Washington's school of dentistry outlines the symptoms of ASD, commonly associated comorbid conditions, and strategies for dental professionals to manage patients with autism. This resource offers guidance for promoting cooperation on the dental chair and specific tips on techniques to use before and during the appointment. In addition, seizure management during treatment, and ways to handle visible signs of trauma are briefly summarized.
National Institute of Child Health and Human Development Resource Center (NICHD). This is a handbook for oral care physicians created by the NICHD in collaboration with the National Association of Dental and Craniofacial Research. The booklet is one in a series on providing oral care for people with developmental disabilities including ASD, Cerebral Palsy, Downs Syndrome, and intellectual disability. The autism handbook lists the issues and oral health challenges common in individuals with ASD, and provides care strategies for them. Specific ways to prepare for patients who present with "unusual and unpredictable body movements" and sensitivity to sensory stimuli are offered.
Dental Care – Continuing Education course. Dental Care offers a free continuing education course for dental professionals, with an aim to promote understanding of ASD and prepare learners to handle patients with this diagnosis. The course content is extensive and provides modules on creating a sensory friendly office, developing an office protocol for patients with ASD, utilizing a visual schedule, and behavior management strategies to increase appropriate behavior. The course is intended for all types of dental professionals as well as dental students, and is self-instructional.
Please also see other related ASAT articles:
Citation for this article:
Celiberti, D., & Sivaraman, M. (2019). Consumer Corner: An annotated list of online resources for promoting success with dental care. Science in Autism Treatment, 16(2).