David Celiberti, Brian Fennell, Preeti Chojar, Franca Pastro, Sabrina Freeman, Mary Jane Weiss, and Vincent Winterling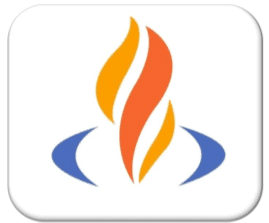 As an organization, we have long been committed to the promotion of evidence-based practices for all individuals with autism across the lifespan. Because autism is typically a lifelong developmental disability, many individuals with autism have a myriad of needs that require attention across their lifetime. Determination of needs based upon severity and existing skill sets should be a crucial consideration in service planning.
Parents understandably worry about the futures of their adult children with autism, as many individuals face a loss of services (i.e., receive minimal or no services through adult service agencies) when they graduate from school programs. Families also face difficulty in their attempts to identify providers, match interests to available programs and services, or understand how to navigate new and complex adult service delivery systems.
When families begin the process of arranging for services for their adult children, they face an immediate and sometimes overwhelming realization that much of what they know has become obsolete in this new environment and no longer relevant in the context of adult needs and service provision options. These concerns may be compounded by the reality that service provision for children in some countries may have been mandated by law for children (such as in the United States) and these entitlements and laws are no longer applicable in the adult services world. Thus, the need to remain a savvy and informed consumer as they attempt to navigate the adult world and a commitment to science remain paramount and continue to be the foundation of decisions and choices regarding programs, treatments, and other issues in the lives of adults with autism.
Although the research evidence continues to grow for best practices for young children with autism, the autism community is challenged by a shortage of professionals with expertise in working with adults, a lack of choice for employment opportunities, and a shortage of innovative living arrangements for the generation of people with autism now reaching adulthood. Furthermore, while there is research literature to guide intervention planning, it too must be accessed by families to ensure successful implementation, as few studies have been published that focus on the issues facing adult learners with autism. Therefore, it is critical to learn about transition planning to ensure optimal success, the highest possible quality of life, and continued growth of individuals with autism throughout their lives. It is also important to share innovative data- based approaches to increase dialogue and highlight innovative models for intervention.
It is our hope that this article serves to provide a comprehensive list of resources offered to families and service providers of adolescents and adults with autism. We anticipate this list of offerings will continue to grow and with it an expansion of opportunities for adults with autism. The links presented here focus on solutions to a variety of challenges including increasing independence, developing safety skills, augmenting employment opportunities, increasing community integration, and managing sexuality, as well as other topics of interest to family members and service providers who work with this population of teenagers and adults. Increasingly, attention is also focused on outcomes such as happiness and quality of life which are difficult to define. In addition, in the future we very much look forward to sharing new, innovative ideas that are currently in development.
We would like to take this opportunity to share details about five important ASAT initiatives that may be helpful to you as a parent of an adult or an older child facing the transition to adulthood:
In the remainder of this article, we would like to highlight a few of our efforts in greater detail as they related to older children and adults with autism, as well as their family members and providers.
Media Watch: Links to Adult Services
As stated above, we respond to accurate and inaccurate representations of ABA in the media and endeavor to help consumers better appreciate the research evidence, relevance, and scope of science-based treatments. Many of our Media Watch letters address older children and adults with autism, and focus on topics such as employment, transition from school, and other lifespan challenges. Below is a sample of some of the articles.
Employment
Transition from School
Treatment
Lifespan Challenges
Awareness and Advocacy
Community Participation
Clinical Corner and Research Synopsis: Focus on Adult Transition Issues
We discuss many clinical matters related to older children and adults in our Clinical Corner columns targeting a wide array of topics such as promoting independence, IEP goal development for adulthood, employment, safety skills, bullying, addressing sexuality, participating in religious services, supporting siblings, as well as general use of ABA for older children.
We review published research as part of our Research Summaries effort, and highlight its relevance and importance within autism treatment. Some examples related to older children and adults include:
We interview prominent behavior analysts from across the globe around common themes of service delivery, certification, dissemination, and access to behavior analytic treatment. Recent interviews have included Linda Meyer, EdD, BCBA-D and Jeffrey Jacob, BCBA. We have also interviewed consumers of behavior analytic services who are parents of young adults including: Sabrina Freeman, Preeti Chojar, Cyndy Hayes, Barbara Wells, Barbara McLeod, Beverley Sharpe, Robyn Schneider, and Catherine Maurice, author of Let Me Hear Y our Voice, among others such as siblings, Alexandra Penzi and Leigh Broughan, and Connor Archer and his mother Jessica.
ASAT Reviews of Transition Resources
A series of reviews, previously published by ASAT, can be found with embedded links below. These guides can be a valuable tool for parents, care providers, and family members, as well as older individuals with autism as they seek to inform themselves of the crucial next steps to effective services for adults with autism. Beginning with an overview of the wide range of transition services, these resources can direct each reader in the direction that most suits their needs based on personal circumstances, topics of interest, depth of knowledge required, and current level of understanding.
We hope will find many of these offerings useful in this next chapter of your journey. Please be sure you are subscribed to our newsletter as we have much upcoming content related to older children and adults such as interviews, clinical corners responses, and research synopses. We also have a number of lifespan resources that we will be reviewing soon.
Citation for this article:
Celiberti, D., Fennell, B., Chojar, P., Pastro, F., Freeman, S., Weiss, M. J., & Winterling, V. (2017). How ASAT Supports Parents of Older Children and Adults Science in Autism Treatment, 14(4), 26-29.