Compiled by
Eilis O'Connell, MA, BCBA, Kathryn M. Daly, MA, BCBA, LBA, and David Celiberti, PhD, BCBA-D
Association for Science in Autism Treatment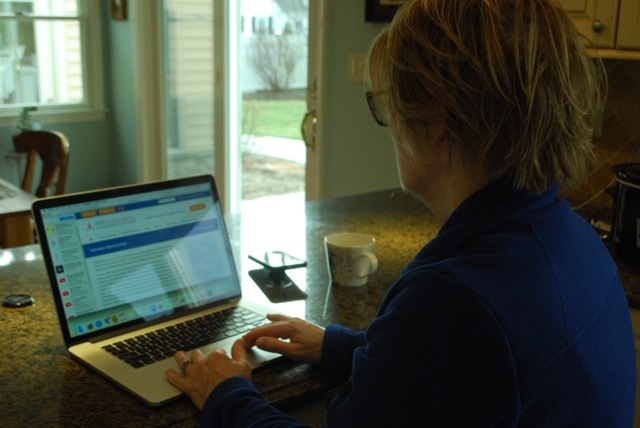 In addition to the creation of new content in response to recent challenges associated with COVID-19, we wanted to use this special issue to showcase some of our previously published work that bears particular relevance at this time. For your convenience, each of the articles listed below is described and hyperlinked. We are also sharing some quick links at the end.
Parent Advocacy
Heyde Ramirez, MS, BCBA, LBA and Maria Pantelides, MS, BCBA, LBA from Attention Behavior Care highlight the different professionals who may work with your child. These authors provide helpful tip to advocate for best practices with each professional, which may be pertinent at this time when virtual services and phone consultations are proxies for direct services.
Managing a Home-based ABA Program
Managing a home-based ABA program can be challenging for a parent, particularly when the taking over of responsibility is unexpected. Check out this article for some guidelines from an experienced parent, Beverly Sharpe, on how to make it most effective.
Team meetings are an important component of any comprehensive treatment program. Check out veteran mom, and ASAT Board member, Preeti Chojar, MCA offers suggestions for making the most out of these meetings–even if they need to be carried out virtually at this time.
Encouraging Parent Participation in Home-Based Interventions
Participation of family members within a client's home-based services is a critical part of the learning process and, currently may be an even more vital part of programming. In this Clinical Corner article, Alice Walkup, MS, BCBA offers tips and strategies that address parent involvement at home.
Preparing to Speak with the Doctor About Medication
Registered Nurse and Behavior Analyst, Megan Atthowe, discusses critical steps to take when your child is exhibiting problem behavior, including important questions and information to gather before speaking with your child's doctor.
Differentiating Science and Pseudoscience
Review of The Complete Guide to Autism Treatments(2nd edition)
In this article, Dr. David Celiberti and Carolyn Sniezyk, MS, BCBA review the second edition of The Complete Guide to Autism Treatments. In this book, Dr. Sabrina Freeman writes about her experiences as a parent, while explaining dense scientific principles, which can guide a parent's decision making and involvement in treatment planning. She walks the reader through scores of interventions in a comprehensive and objective manner.
Explaining My Decision to Use Science-based Interventions
In this Clinical Corner article, Drs. David Celiberti and Pam Feliciano review arguments for using science-based interventions to treat autism. Further, since there are hundreds of various treatments which claim to treat autism, the authors offer several strategies for parents who wish to explain their choice of intervention to those who may be unaware.
When is a "Therapy" a Therapy?
Here, Dr. David Celiberti and Denise Lorelli, MS write about many of the assumptions that parents may make when introduced to an intervention which touts itself as an autism "therapy." While Underwater Basket Weaving Therapy may be a stretch, there are still many other therapies without scientific evidence that are marketed to parents as having real therapeutic value. Learn how to navigate advertisements (or pitches) for "therapies," what assumptions to avoid, and what questions to ask, in order to find quality treatments for your child.
Parents, Science, and Social Media
With just a few clicks, it is easy to see that there has never been a time when so much information (and misinformation) is available online to family members of individuals with autism. Sometimes this information guides best practices, and sometimes it can be confusing or distract from one's access to accurate information. Tara Palamarik and her daughter, Aleta Murphy, share their thoughts on social media and walk us through the good (and the not so good).
10 Resources for Consumers to Evaluation Information Sources
In this Consumer Corner article, Maithri Sivaraman, MSc, BCBA highlights ten resources to help you wade through treatment uncertainty and ensure that your family member with autism is never exposed to treatments that, at a minimum, lighten your wallet, or in the worst case scenario, are actually harmful to your loved one.
Teaching and Skill Development
Setting up a Learning Environment
While Melissa Taylor, BCaBA originally wrote this Clinical Corner article to help teachers to set up their classrooms, it is a helpful resource for parents taking on the incredible challenge of homeschooling while their schools are closed. She provides tips for setting up the "classroom," organizing materials, and scheduling the day for your children. We are confident that you can pick up a few great ideas as you take on the role of "teacher" in your home.
Teaching Interaction Procedure
Although this article focuses on teaching social skills in a group, Chante Stoeckley's, MEd, BCBA, LBA rich examples and systematic presentation of the steps involved in the Teaching Interaction Procedure, can be particularly helpful right now.
In this Clinical Corner article, Dr. Bobby Newman discusses ways to ensure children with autism are maintaining learned skills. Many families may be directly teaching their children's ABA goals and find this a beneficial time to work on "mastered" skills, establishing maintenance of skills throughout their home.
Video Examples of Effective Instructional Models
ASAT compiled video representations of Applied Behavior Analytic interventions to show what these look like in practice. Parents have access to a visual presentation of effective instructional strategies that they can utilize when teaching their children goals. A summary of some of these videos by Sarah Jenkins, MA can be found here.
Play and Leisure Skills
Teaching Game Playing to Children with Autism
In this Clinical Corner installment, Maithri Sivaraman MSc, BCBA and Ruth Dolin, MS describe how to choose games and teach game playing to children with autism. With more families staying home and spending time together, learning to play different games can be fun and educational.
Play is an integral part of childhood and it fosters growth in social, emotional, motor, and cognitive skills. Many children with autism benefit from systematic support and instruction in order to develop effective play skills. In this edition of Clinical Corner, Caitlin Reilly, MA, BCBA and Carole Deitchman, MA, BCBA offer readers helpful suggestions for how to make play dates for children with autism more motivating, impactful, and most importantly, fun. Families can apply these strategies with siblings while they're out of school, and break up those more arduous academic/work periods! Keep these in mind for weekend activities when schools are back open as well!
Leisure Skills for Adults with Autism
Megan McCarron, MS, BCBA reviews the importance of leisure skills and describes methods for expanding on existing interests, teaching prerequisite skills, and increasing independence. Her suggestions will help parents to establish, and improve on, a learner's repertoire of meaningful leisure skills.
Eating, Toileting, Sleep, and other Health Matters
Review of Broccoli Boot Camp: Basic Training for Parents of Selective Eaters
Broccoli Boot Camp is a well-researched, informative, and accessible guide for the treatment of selective eating. This step-by-step approach is detailed and precise, yet accessible and interesting to read. This book empowers parents to fundamentally change the trajectory of their child's health and nutrition.
Drs. Seiverling and Williams discuss the challenge of addressing food selectivity in individuals with autism in this Clinical Corner article. They highlight several interventions which parents can use and offer data sheets and other resources for tracking your child's progress.
Improving Food Selectivity (a 2nd article)
In this related installation of Clinical Corner, Dr. Jill Belchic-Schwartz discusses how to make mealtime experiences more tolerable for individuals on the autism spectrum. She offers practical suggestions that both practitioners and parents can employ to expand a child's food repertoire and reduce feeding problems.
Extended time in the home can provide unique opportunities to target important self-care skills. Toilet training is a critical skill to teach and Dr. Frank Cicero highlights the main components of a toilet training plan.
Dr. Frank Cicero continues to highlight toilet training, and he further details how to specifically target bowel training in this Clinical Corner. Dr.Cicero highlights the difference between skill deficits and problem behavior with bowel movement accidents, and how to intervene for each.
Without the consistency of attending school every day, children's schedules can be altered dramatically from the norm, potentially leading to difficulty sleeping. In this Clinical Corner article, Lauren Schnell, BCBA reviews several strategies for addressing sleep challenges.
Many autism treatment providers have become parents of a child with autism later in their lives. Also, many parents of a child with autism pursue a career related to autism treatment. Read the incredible story of Dr. Purnima Hernandez, a dentist who became a mom and then went out to acquire her BCBA. Read more about her journey and her views on promoting healthier outcomes for children. There are some related links at the end of this interview.
Communication and Motor Skills
The speech-language skills of children with autism are routinely addressed and there are an increasing number of treatments used by clinicians of various disciplines. In this edition of Clinical Corner, Tracie Lindblad reviews the available evidence base (at the time of her article) for commonly implemented speech interventions for children with autism and offers recommendations for developing a program to target speech production skills.
Functional Communication Training
Challenging behaviors serve a purpose for individuals with autism. A mainstay of functionally relevant intervention is to target replacement behaviors that serve the same function as the challenging behaviors. For many reasons, parents may see increases in challenging behaviors due to the changes brought about by COVID-19. In this installment of Clinical Corner, Drs. Lesley Shawler and David Celiberti discuss Functional Communication Training (FCT) both conceptually and practically, and offer a framework for implementation.
Many learners are receiving their related services virtually in conjunction with their ABA program, and OT may be one of them. Occupational therapy (OT) can supplement your child's ABA therapy program by supporting a learner's participation in life with everyday tasks. Amy McGinnis Stagno, MS, OTR, BCBA reviews the skills that will be targeted during OT intervention and how they can work in conjunction with your child's ABA programming.
A common misconception of applied behavior analysis is that it is "anti-sensory." Drs. Carl Sundberg and David Celiberti explore the considerations that behavior analysts utilize when challenging behavior may be deemed as "sensory seeking." This installment of Clinical Corner explains the importance of differentiating between a sensory need and a sensory preference, and how this impacts finding the "function" of challenging behavior which can lead to more appropriate interventions.
Other Behavioral Concerns
Safety skills are an incredibly important aspect of a child's IEP. Shannon Wilkinson, MADS, BCBA lists many safety skills in this clinical corner, which are important for independence in the community as well as strategies for teaching the skills.
Preventing and Managing Bolting
Bolting is a considerable safety concern for children on the autism spectrum, and the risk can increase given the greater amount of time children are being required to stay home. This Clinical Corner article by Dr. Bridget Taylor and Kate Cerino Britton, MSEd, MA, lists several resources and important skills to target in order to reduce that risk.
Addressing Behaviors Precipitated by Trigger Words
Many families and professionals encounter situations in which certain words can lead to behaviors such as tantrums, verbal protest, or aggression. In this installment of Clinical Corner, Dr. Mary McDonald provides expert advice on the assessment and treatment of problem behaviors that occur in response to such "trigger words."
Motivation
Expanding Interests and Reinforcers
When working with children with autism spectrum disorder, the need to expand interests is not uncommon. Being at home provides unique opportunities to explore interests. In this installment of Clinical Corner, Tanya Baynham, MS, BCBA shares some extremely valuable ideas regarding how to expand interests in the areas of toy use, play, and reinforcers, in addition to the positive outcomes that can come from these efforts.
How to Figure Out What Motivates Your Student
With parents currently becoming their children's teachers, motivation is an essential component of the learning process and will make sessions more enjoyable for all involved. Therefore, preference assessments can help identify those items and activities that will be most motivating for individuals with autism. In this issue of Clinical Corner, Niall Toner, MA, BCBA shares why preference assessments are so important and provides an excellent overview of the various types of preference assessments that can be conducted with individuals at home and/or school.
Family Adjustment
Managing the Impact of a Child with a Disability on Siblings
With the protracted closure of schools, children spending much more time with their siblings, and the disruption in family routines, it is not surprising that sibling conflicts may appear or intensify. In this installment of Clinical Corner, Drs. Mary Jane Weiss and Nicole Pearson discuss how to support siblings and take steps towards enhancing the quality of these lifelong relationships.
Review of Autism and the Family: Understanding and Supporting Parents and Siblings
This article reviews the book Autism and the Family: Understanding and Supporting Parents and Siblings by Dr. Kate Fiske. The book not only helps families to understand autism and the various resources that can be helpful for the family member with autism, but also can assist parents and siblings in understanding the impact that autism is having on their own lives.
Ideas for Including Siblings when Targeting Social Skills
Addressing social skills amongst siblings may feel intimidating. In this installment of Clinical Corner, Chante Stoeckley, MEd, BCBA, LBA provides a "how-to" step-by-step description of a method for introducing and teaching new social skills in a group. There are examples showing how the procedure could be used both one-on-one, in a group, and with a variety of learners.
Newly Diagnosed Children and Early Intervention
With the rise in the incidence of autism, more and more families are faced with the challenge of accessing intervention programs for their toddlers with autism. In this Clinical Corner article, Angela Smith, MA, BCBA discusses how the early detection of autism is essential in gaining access to treatment at the earliest point possible.
The positive outcomes associated with behaviorally-based early intervention services have led to more families seeking intervention for their newly diagnosed children. In this installment of Clinical Corner, Peggy Halliday, MEd, BCBA and Dr. Tristram Smith offer helpful suggestions for how best to design and implement age-appropriate goals and programs for toddlers receiving these services.
Discussing Concerns with Family Members
When you are worried that someone in your family may have autism spectrum disorder, it can be difficult to know how to share your concerns or observations in a supportive manner. Weighing the risks and benefits to having the conversation, communicating with a non-judgmental approach, and knowing what you can do to support your loved ones will be highly beneficial. In this installment of Clinical Corner you will find some considerations and recommendations from Peggy Halliday, MEd, BCBA and Dr. David Celiberti that may assist you in planning the conversation.
This page includes a brief overview of the diagnostic criteria for autism. Despite the changes associated with the DSM-5 diagnostic criteria, at least one critical point remains the same: Early detection of autism and timely, high-quality access of science-based intervention is key to maximizing outcomes.
A More Detailed Summary of DSM V Criteria
Here, Leanne Tull, BCBA provides a more detailed overview of the DSM V diagnostic criteria for autism.
Older Children and Adults
Adaptive Skills for a Young Adult to Gain Independence
Young adults require many adaptive life skills in order to transition to a more independent adulthood. Dr. Adreon lists several of these skills including the assessments from which the skills can be determined, and strategies for effective intervention.
As individuals with autism grow into adolescence and adulthood, addressing sexuality education is of critical importance to ensure personal safety and knowledge of appropriate behavior. In this issue of Clinical Corner, Dr. Frank Cicero covers this sensitive topic and provides helpful guidelines for parents and educators to consider when determining how and what to teach when it comes to sexuality instruction for individuals with autism.
Some Media Representations of Autism Across the Lifespan: Highlighting a Decade of Efforts
Dr. David Celiberti, Eilis O'Connell, MA, BCBA and Preeti Chojar, MCA provide a comprehensive list of Media Watch letters addressing topics across the lifespan of individuals with autism. Topics include interventions and outcomes, transition from school to adulthood, employment, family experiences, and more.
In this article Dr. Jed Baker discusses IEP goals that should be included within an adolescent's plan to ensure a successful transition process into adulthood. Important questions are posed to cultivate a future vision for your child that can help to determine their IEP goals.
Review of Activity Schedules for Children: Teaching Independent Behavior
Dr. Catherine Maurice reviews the book, Activity Skills for Children with Autism: Teaching Independent Behavior in this article, highlighting its importance to the field and where it falls within the existing body of books about autism interventions. This book offers steps and advice on how to set up activity schedules to increase learner independence and decrease adult supervision of various tasks.
Here are quick links to some of our regularly updated resources:
Check out these specialized pages that we have created for different groups:
Again, this list was not meant to be exhaustive but shared in the spirit of connecting families with needed resources. Please take the time to review the new content published articles in this special issue of Science in Autism Treatment.
Citation for this article:
O'Connell, E., Daly, K., & Celiberti, D. (2020). Coping with COVID-19: A non-exhaustive, annotated list of previously published but relevant ASAT articles. Science in Autism Treatment, 17(4).